Back
Ex Maintenance
E-Learning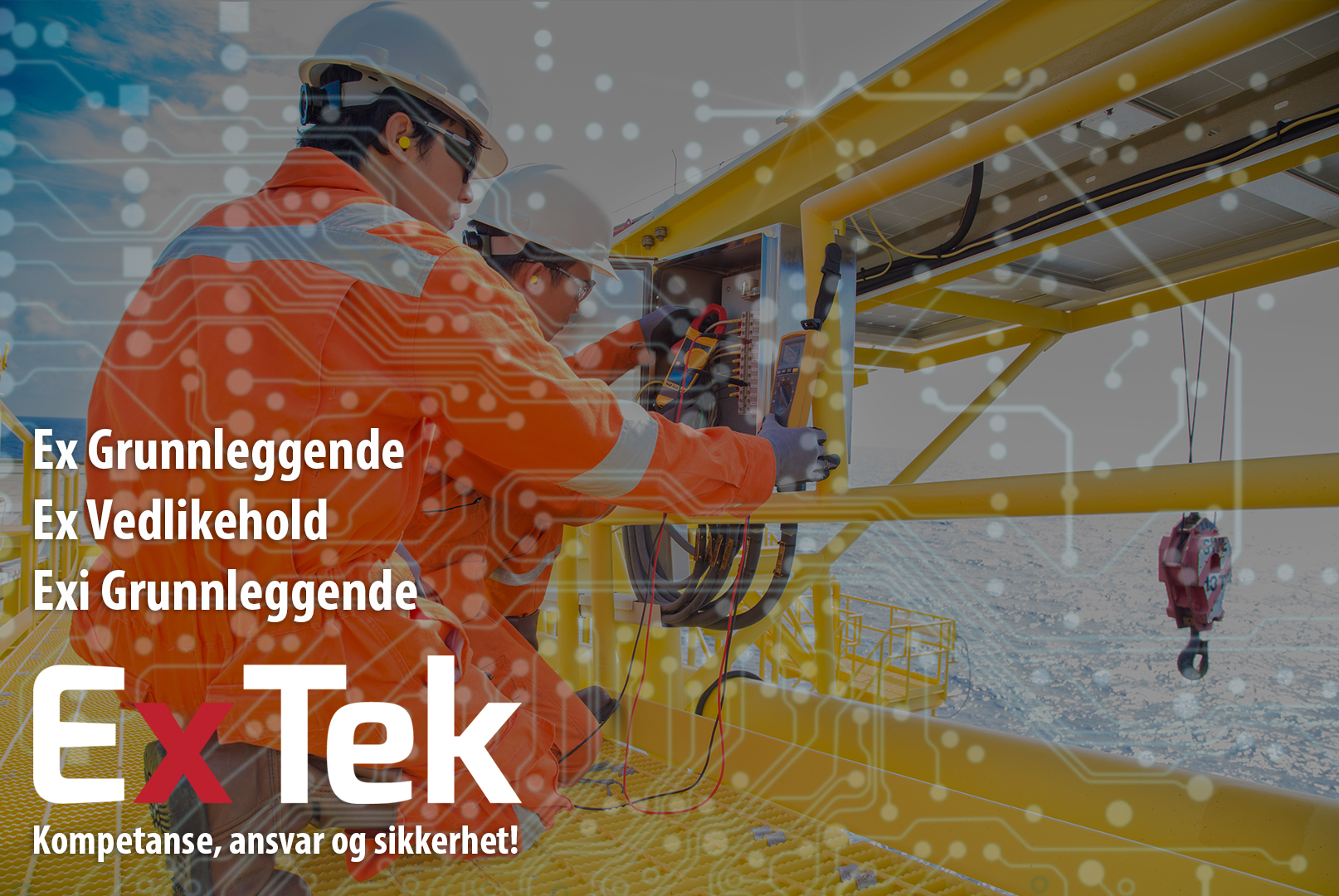 Duration

5 hours

Target group

Personnel involved in the installation, inspection and selection of equipment in explosive areas. Electrical, automation and other personnel working in or designing electrical installations in explosive areas.

Course type

Language

Norwegian

,

English

,

Price

NOK 6000,- + mva
Ex Maintenance can be booked by email - post@extek.no
This course is made for personnel who organize or perform: planning, installation, inspection and maintenance of Ex equipment.
The course give an introduction and repetition in different subjects treated in the IEC 60079 Standard (NEK EN 60079).
The course duration is 5 hours and is valid for 5 years
The course can also be taken as a refresher course for Ex maintenance
To book: Send e-mail to post@extek.no
Fundamental Ex philosophy, refresher
Preparing and installing electrical equipment in hazardous areas
Inspection and maintenance of electrical equipment in Ex areas
Understand what maintenance tasks can be done locally, and what must be performed by an authorized workshop
Give candidates for CompEx certification a solid background for the theoretical assessment
Standards:
NEK EN 60079-11
NEK EN 60079-14
NEK EN 60079-25
IEC 60079-11
IEC 60079-14
IEC 60079-25
Order access to e-learning
To order an Online course / e-learning course, send us an e-mail with name, address, e-mail and desired course.
We will book you in as soon as possible and you will then receive an e-mail with a link and codes to start the course.