Back
Exi Basic - for groups of 8-15
Classroom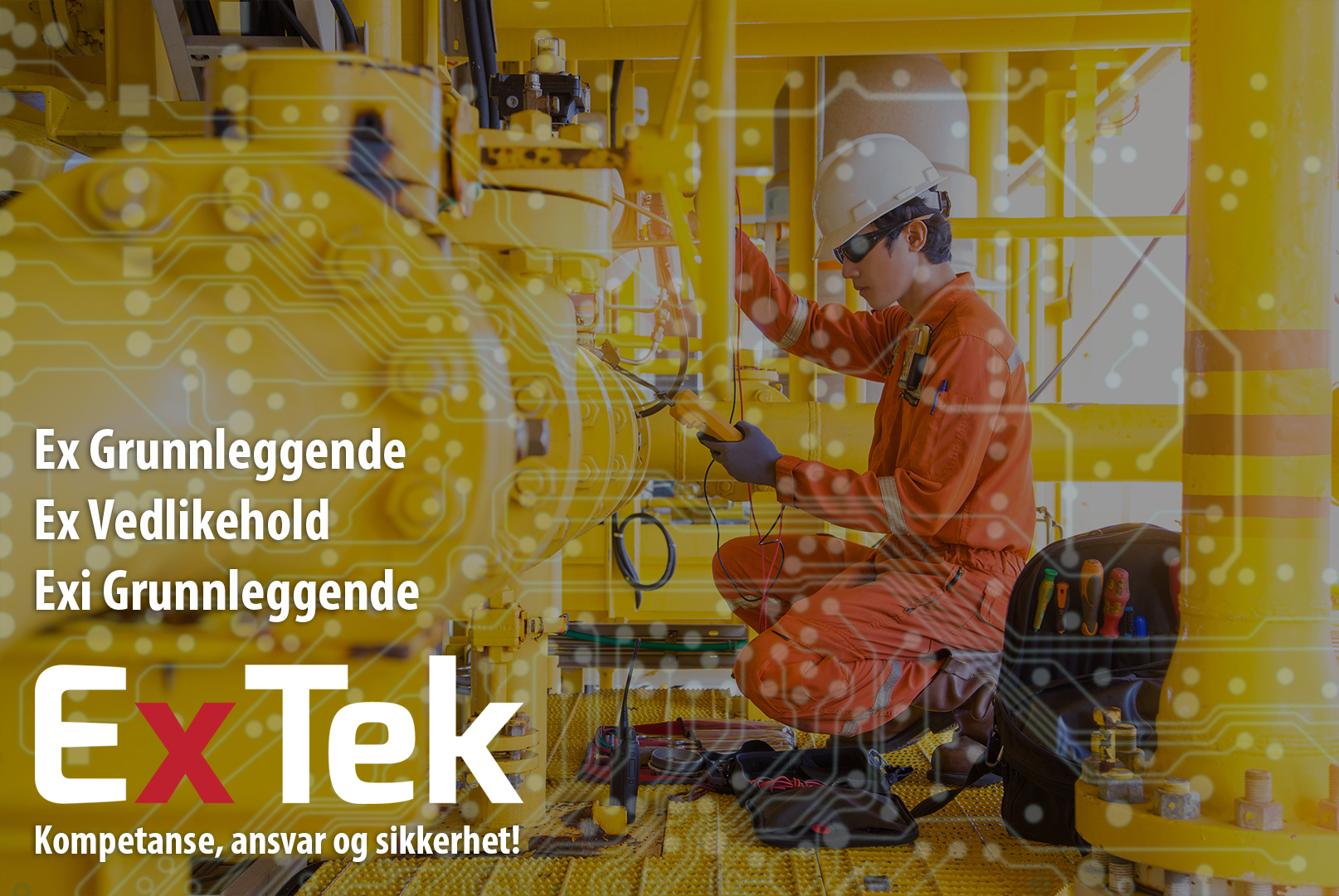 Duration

3 days

Target group

Personnel involved in installation, inspection and selection of equipment in potentially explosive areas.

Course type

Classroom and practical exercises

Prerequisites

Knowledge within Electrical or Automation engineering

Language

Norwegian

,

Price

Dette kurset kan vi sette opp for bedrifter eller grupper som ønsker kurset Exi Grunnleggende. Ta kontakt for bestilling
Check Combi Exi Basic - same compendium - presented in a new way - many dates to choose from
We have Exi Basic for groups of 8 - 15
Most choose the Combi Exi Basic course which is e-learning + 1 day in the classroom.
It is the same compendium as the 3 day classroom course but presented in a new way.
Combi Exi Basic has many dates to choose from.
Exi Basic is a course for personnel who will work with intrinsically safe systems. The course is based on theory and practical exercises and gives a thorough introduction to basic Exi philosophy, as well as related regulations.
Our goal is to make sure your employees are motivated to work safely and securely so that design, installation and troubleshooting are carried out according to current standards.
Learning objectives:
Understand the general principles for type of specific protection and proper marking of components approved in intrinsically safe systems (IS)
Current Exi Standards
Design and assessment of intrinsically safe equipment
Assessment and exact use of simple apparatus
Be able to choose and install the correct Exi equipment in

potentially explosive areas

according to the IEC 60079-14 and 60079-25 standards
How to work safely with IS
Requirements for competence to perform work on Exi installations
How to verify and calculate an Exi circuit
Know where to find and how to read relevant standards, data sheets, product sheets and other relevant literature
Standards:

NEK EN 60079-11
NEK EN 60079-14
NEK EN 60079-25
IEC 60079-11
IEC 60079-14
IEC 60079-25
Order access to e-learning
To order an Online course / e-learning course, send us an e-mail with name, address, e-mail and desired course.
We will book you in as soon as possible and you will then receive an e-mail with a link and codes to start the course.