Back
Ex Maintenance - Or Combi Ex Maintenance
Classroom/workshop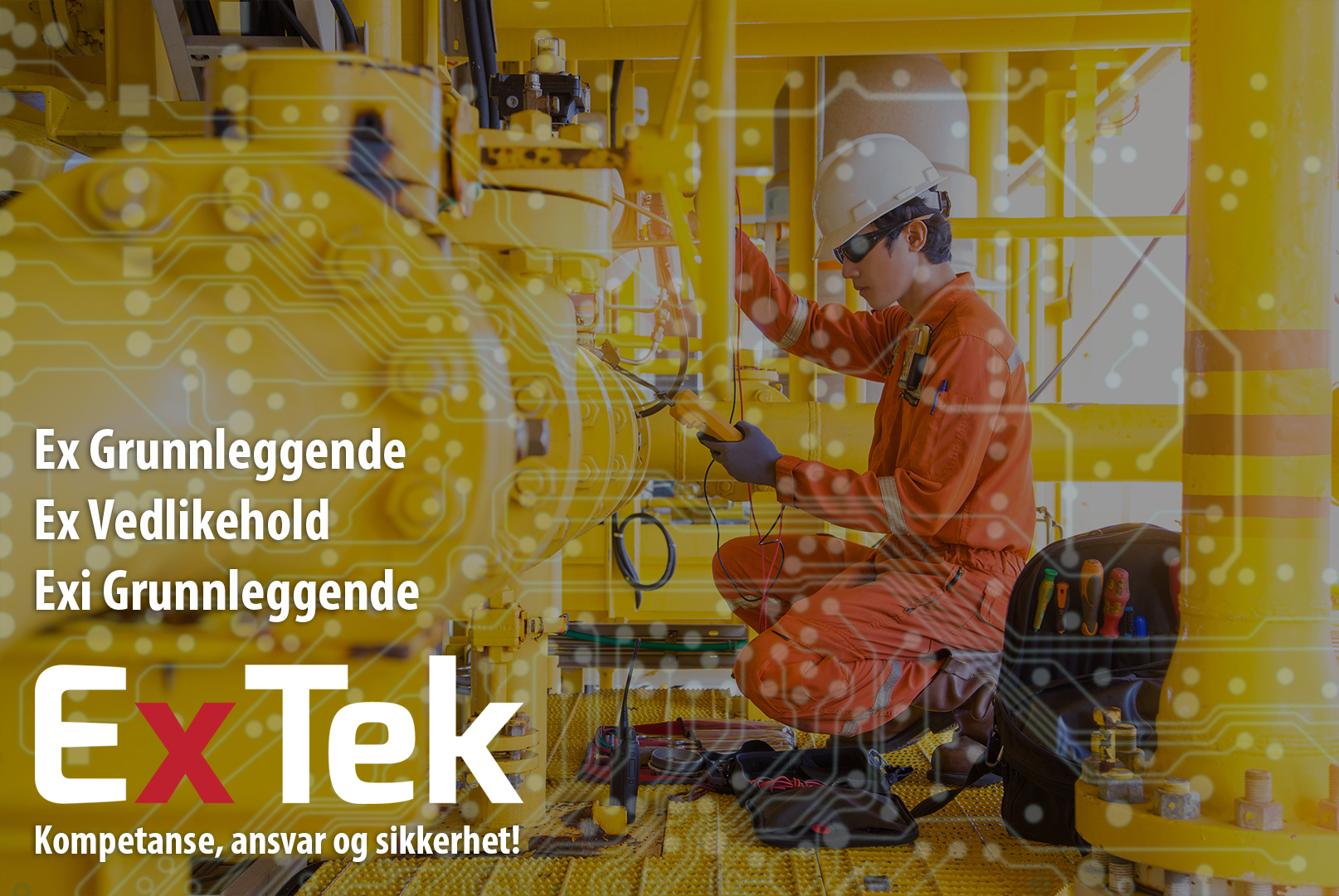 Duration

3 days

Target group

Personnel involved in installation, inspection and selection of equipment in potentially explosive areas.

Course type

Prerequisites

Completed Ex Basic Course

Language

Norwegian

,

English

,

Price

NOK 11 200,- Sjekk datoer for Kombikurs Ex Vedlikehold
Check Combi Ex maintenance here on the website. The same course, just presented in a new way. MANY NEW DATES
Ex Maintenance is a course for electrical installations in potentially explosive areas.
Our goal is to make sure that employees are motivated to work safely and securely. 
After completing the course, they will have sufficient knowledge to be able to participate in the installation, inspection and maintenance of Ex-equipment in a safe manner.
The participants' learning objectives are to understand:
General principles for explosion protection
Area classification and zone division
Gas groups and the connection between area and equipment
Temperature classes and the connection between area and equipment
The general principles for type of protection and marking
Inspection and maintenance in an explosive environment
How maintenance work is carried out in an explosive environment
What the participant can do theirself, and what must be submitted to an authorized workshop
Standards:

NEK 420
IEC / NEK EN 60079-10-1
IEC / NEK EN 60079-14
IEC / NEK EN 60079-17
Regulations:

EU Directive:

ATEX 94/9/EC
ATEX 99/92/EC
Upcoming courses
None fixed courses at this point, please contact us