Back
Ex Introduction course for Apprentices
Classroom/workshop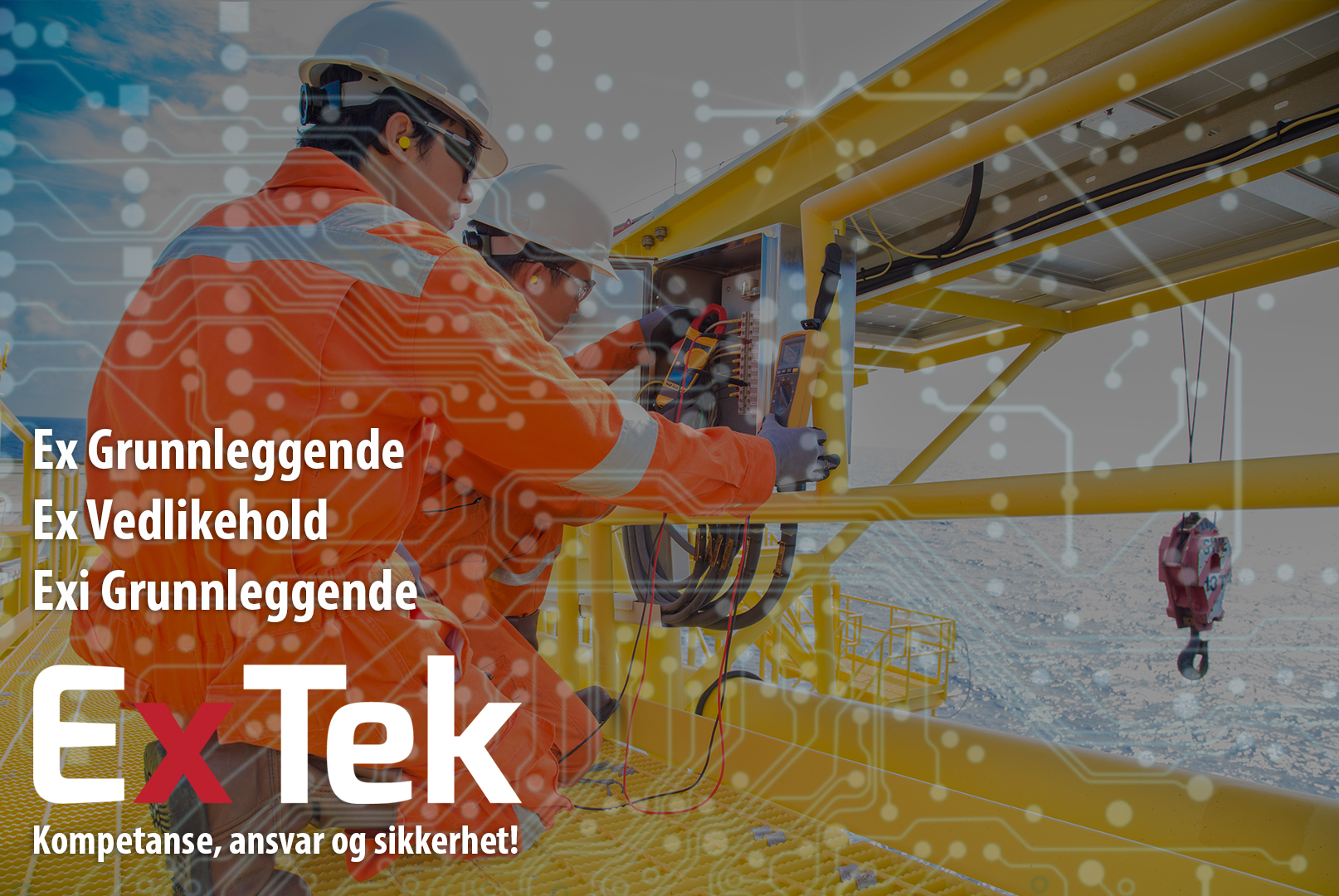 Duration

3 days

Target group

Apprentices who are doing or will do electrical or automation work and other electro tasks in explosive environments.

Course type

Prerequisites

Language

Norwegian

,

Price

NOK 7 500,-
Ex introduction course for Apprentices is a course for electrical installations in potentially explosive areas.
The aim of the course is to give the apprentice an introduction to explosive environments, and how different principles prevent explosions in these areas.
Particular emphasis is placed on understanding risks, responsibility to colleagues and expectations. Regulatory importance and understanding of consequences ensure the apprentices and their employers the best possible adaptation to a responsible profession.
Duration
3 days (2 days theory and 1 day in the workshop)
The participants' learning objectives are to get an introduction to:
General principles for explosion protection
Area classification and zone division
Gas groups and the connection between area and equipment
Temperature classes and the connection between area and equipment
The general principles for type of protection and marking
Participants conduct practical training in cable glands and terminations, as well as common tools
Standards:

NEK 420
IEC / NEK EN 60079-10-1
IEC / NEK EN 60079-14
Regulations:

EU Directive:

ATEX 94/9/EC
ATEX 99/92/EC
Upcoming courses
None fixed courses at this point, please contact us