Back
Combi Exi Basic
Combi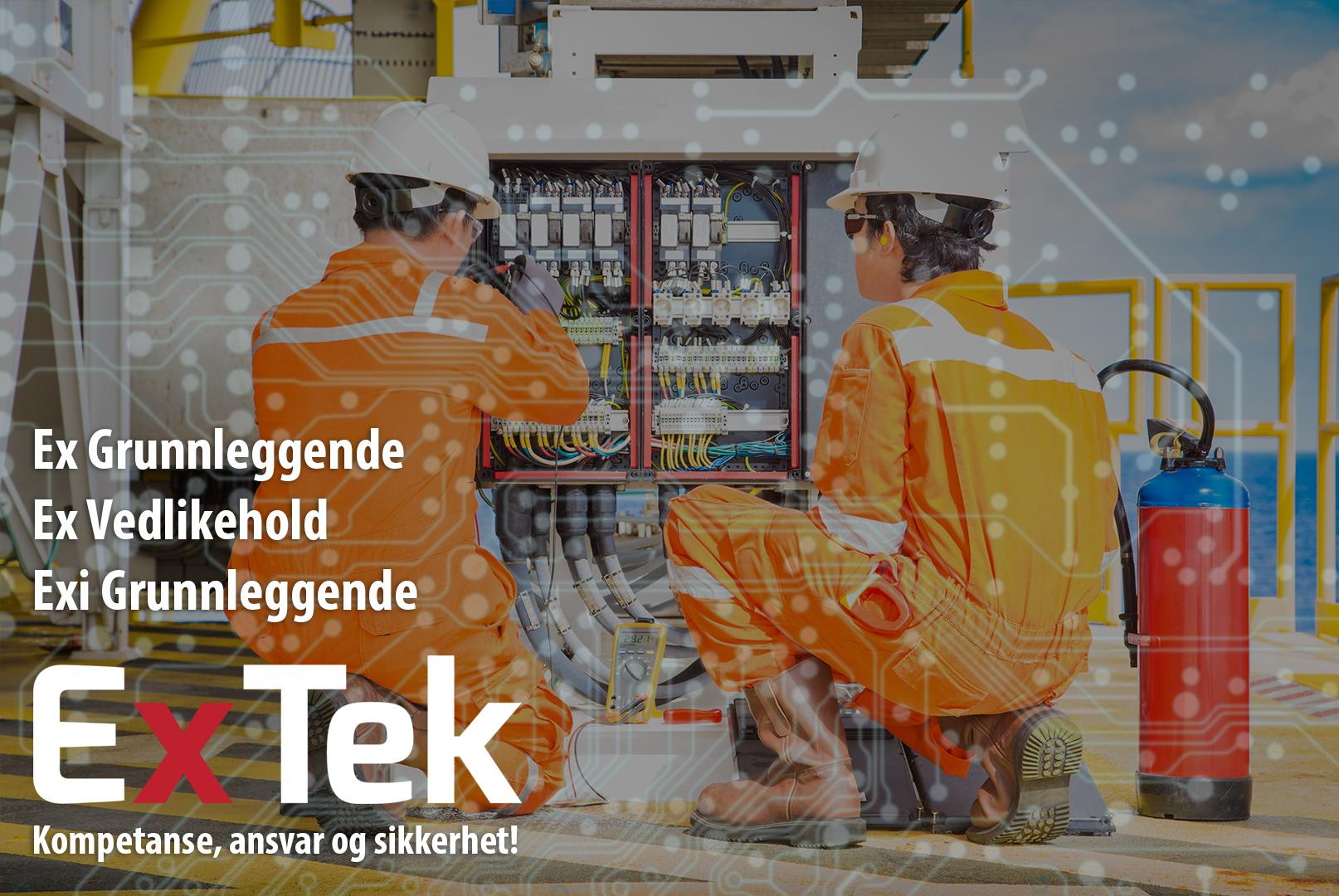 Duration

1 day + 5 hours

Target group

Personnel involved in installation, inspection and selection of equipment in potentially explosive areas.

Course type

Combi course (e-learning and classroom/workshop)

Prerequisites

Minimum completed Ex Basic Course and some experience with Ex areas

Language

Norwegian

,

Price

NOK 11200 + mva
Exi basic classroom and e-learning
This course combines self-study with e-learning, then meeting in the classroom. The course give you a basic understanding of the principles of intrinsically secured loops (IS) in explosive areas.
After
completing
the
course,
the
candidate
should
have
acquired
the
necessary
knowledge
about
design
of
intrinsically
safe
facilities
(IS),
choice
of
equipment,
inspection
and
maintenance
in
potentially
explosive
areas.
E-learning modules:
Ex Module 1 - Ex-basic prinsip, begrep and testing

Exi Module 2 - Exi protection concept (Exi a, b, c, nL)

Exi Module 3 - Exi components in Ex zone and safe zone

Exi Module 4 - Exi installation and documentation (calculation)
+ 1 day classroom course with theory test
Duration:
E-Learning course, 4 modules + 1 day classroom course with course exam.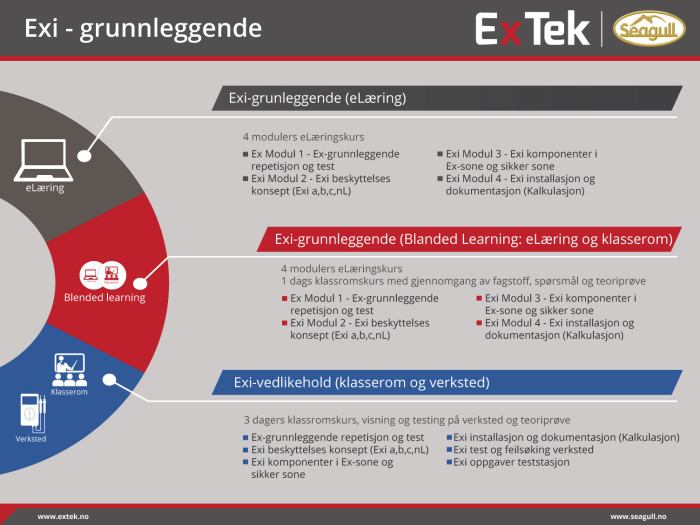 Upcoming courses