Back
Exi Basic – Refresher
Classroom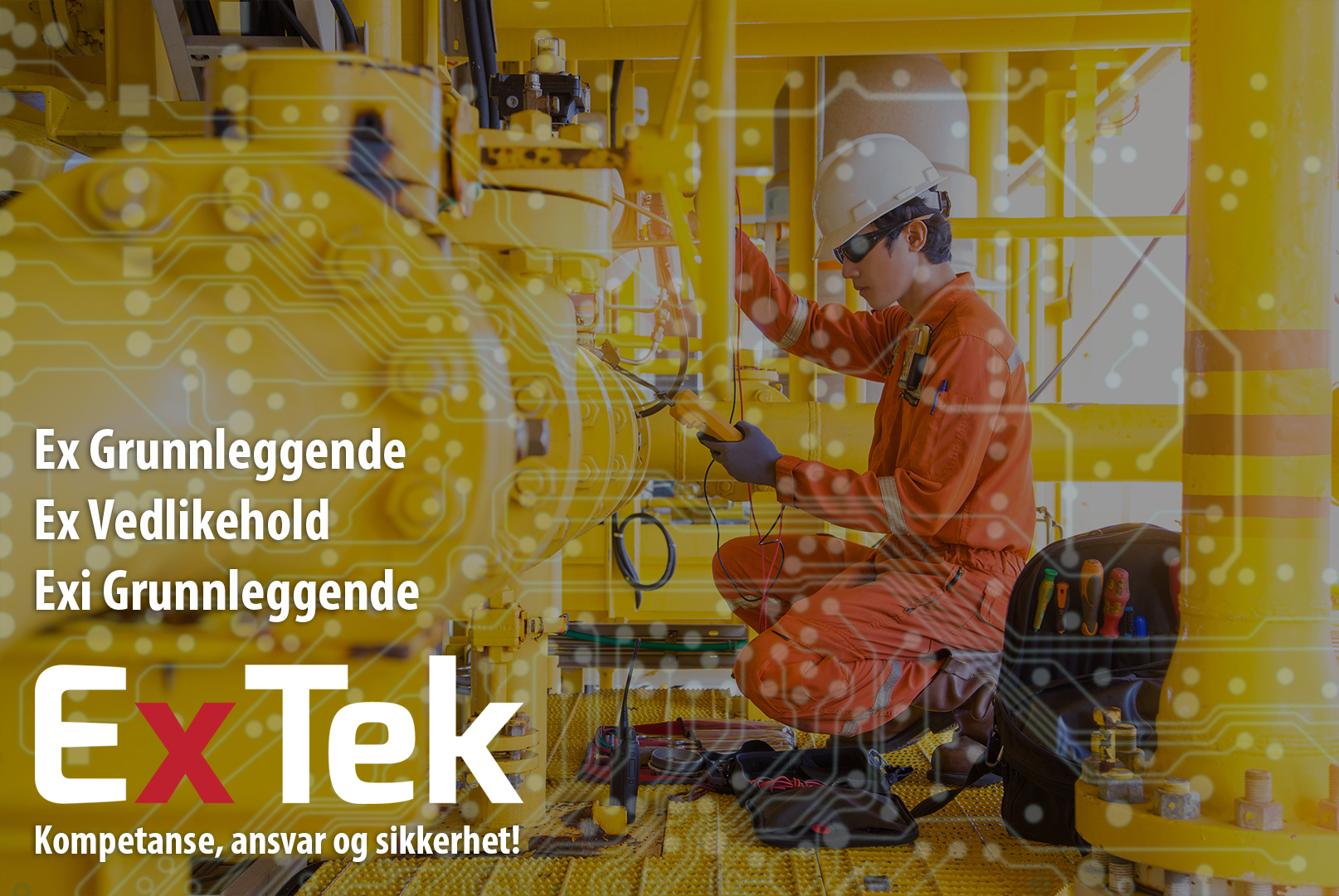 Duration

1 day

Target group

Personnel involved in installation, inspection and selection of intrinsically safe equipment in potentially explosive areas.

Course type

Alternative 1: Classroom
Alternative 2: E-learning

Prerequisites

Completed Ex i Basic Course

Language

Norwegian

,

Price

NOK 6 000,-
Exi Basic - Refresher Course is a course for electrical installations in potentially explosive areas.
In this course, we repeat the most important elements for understanding the principles of intrinsically safe circuits (IS) in potentially explosive areas. After completing the course, the candidate will have the necessary knowledge about design of intrinsically safe systems (IS), selection of equipment, inspection and maintenance in potentially explosive areas.
You can complete the update courses in different ways (see course types).
Contact us to find a solution that fits your needs
Learning objectives:
Understand the general principles for type of specific protection and proper marking of components approved in intrinsically safe systems (IS)
Current Exi Standards
Be able to choose and install the correct Exi equipment in

potentially explosive areas

according to the IEC 60079-14 and 60079-25 standards
Understand how to work safely with IS
Requirements for competence to perform work on Exi installations
How to verify and calculate an Exi circuit
Know where to find and how to read relevant standards, data sheets, product sheets and other relevant literature
Review of relevant updates and changes.
Standards:

NEK EN 60079-11
NEK EN 60079-14
NEK EN 60079-25
IEC 60079-11
IEC 60079-14
IEC 60079-25
Upcoming courses