Back
Exi Basic Refresher/Update
E-Learning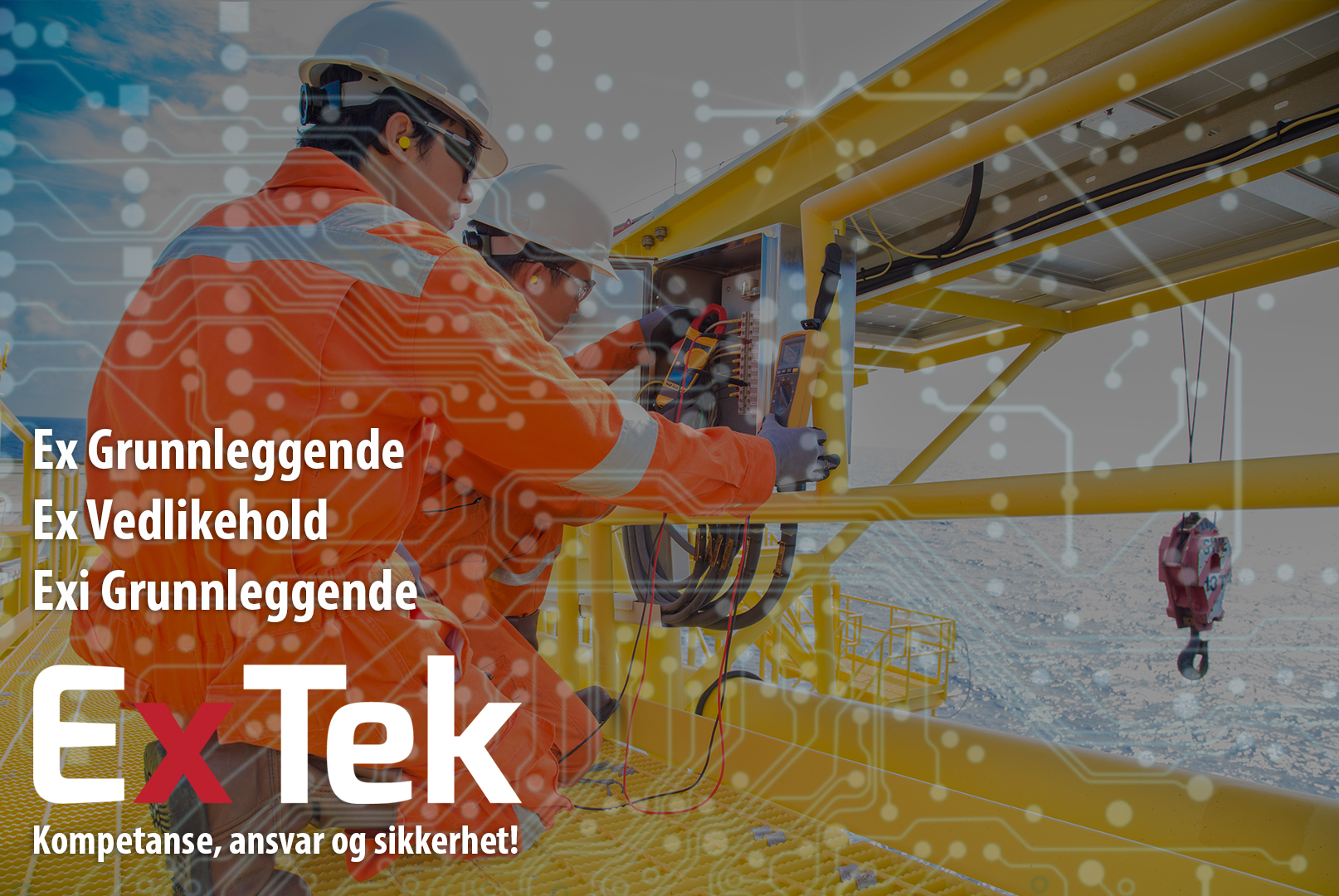 Duration

5 hours

Target group

Personnel involved in the installation, inspection and selection of equipment in explosive areas. Electrical, automation and other personnel working in or designing electrical installations in explosive areas.

Course type

Language

Norwegian

,

English

,

Price

NOK 6200,- + mva
Exi Basic can be booked by email - post@extek.no
E-learning course Exi Basic
The course gives you a basic understanding of the principles of intrinsically safe loops (IS) in potentially explosive areas.
After completing the course, the candidate will have acquired the necessary knowledge about the design of intrinsically safe (IS), choice of equipment, inspection and maintenance in potentially explosive areas.
Our aim is to ensure that the employees are motivated to work safely and securely.
The course lasts 5 hours and the course certificate is valid for 5 years
The e-learning course can be used as a refresher after 5 years
To Book: Send an e-mail to post@extek.no
Understand the general principles for the type of specific protection and correct marking of components approved in intrinsically safe systems (IS)
Current standard for Exi
Construction and assessment of intrinsically safe equipment
Assessment and concrete use of "simple apparatus app"
Be able to choose and install the correct Exi equipment in hazardous areas according to the standards IEC 60079-14 and 60079-25
How to work safely with IS
Competence requirements for performing work on Exi installations
How to verify and calculate an Exi circuit
Know where to find and how to read relevant standards, data sheets, product sheets and other relevant literature
NEK EN 60079-11
NEK EN 60079-14
NEK EN 60079-25
IEC 60079-11
IEC 60079-14
IEC 60079-25
Order access to e-learning
To order an Online course / e-learning course, send us an e-mail with name, address, e-mail and desired course.
We will book you in as soon as possible and you will then receive an e-mail with a link and codes to start the course.